What is the benefit of our pet water filling machine?
Views:0 Author:Site Editor Publish Time: 2020-11-13 Origin:Site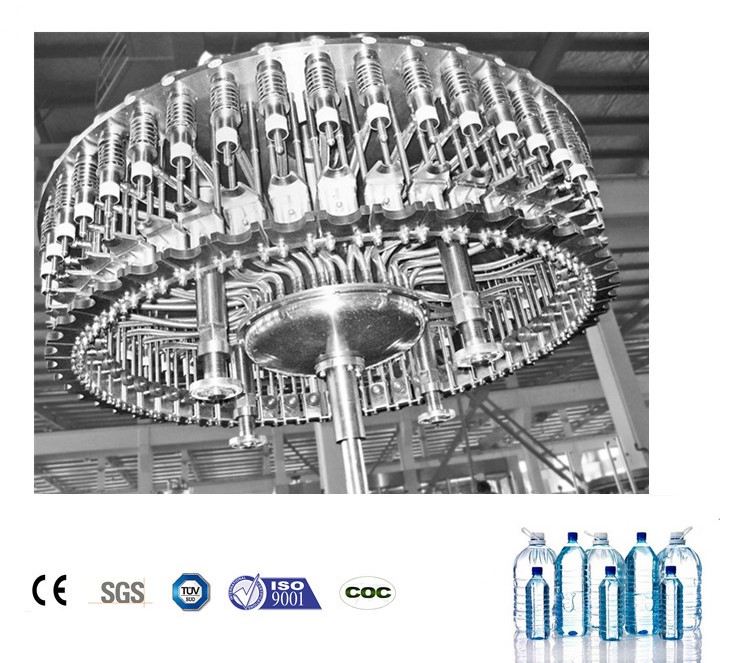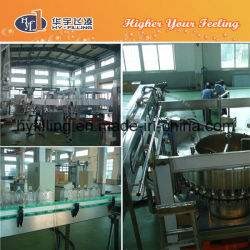 This series of mineral water filling machine are applied to the production of pure water, mineral water, with optional capacity from 3,000 to 40,000BPH. The washing, filling and capping will be finished just by this one machine.
It is very convenient to change bottle size by means of advanced bottle conveying technology-bottle neck clamping & bottle suspending technology.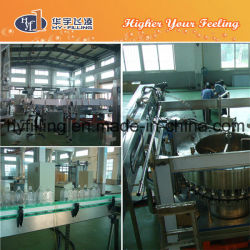 Model

CGN
14-12-5

CGN
18-18-6

CGN
24-24-8

CGN
32-32-10

CGN
40-40-15

CGN
50-50-20

CGN
60-60-20

CGN
72-72-22

0.5L(Per Hour)
Capacity

3000~
4000BPH

5000~
6000
BPH

12000
BPH

18000~
20000
BPH

24000~26000
BPH

30000~
33000
BPH

36000~
38000
BPH

42000~
40000
BPH

Bottle
Suitable


PET round or square

Bottle
diameter


50mm~97mm

Bottle
height




150mm~320mm

Compressed air pressure


0.5~1Mpa

Washing
Mdeium


Aseptic Water

Washing
Water's
Pressure


0.2~0.25Mpa

Total
Power

4.5

4.5

5.3

7.2

10.5

13.7

13.7

16.3

Weight
<kg>

3500

4000

5600

14000

16000

19000

23000

26000
Main Features:
1. Washing,filling,capping can be carried out on the same machine. The design of the machine is scientific and reasonable.
2. The water filling machine appearance is beautiful and the function is complete. The operation and maintenance is convenient.
3. The water filling machine adopts advanced technology and normal pressure filling valves, with high filling precision. The speed of filling is fast and the liquid amount is controlled accurately, with same filling level.
4. The water filling machine filling device can be stopped automatically when there is no bottle or bottles are damaged.
5. Pneumatic value and damped gears are used for bottle conveying, the noise is low and the whole machine runs smoothly.
6. The magnetic torque is used for screw capping.The power of screw capping can be adjusted without steps. The power of the screw capping can also be fixed. The caps can not be damaged, the capping is reliable.